Operating Hours
New SuperSession A: 11am to 1pm
New SuperSession B: 1.15pm to 3.15pm
New SuperSession C: 3.30pm to 5.30pm
New SuperSession D: 5.45pm to 7.30pm
About Us
SuperPark is the friendliest all-in-one indoor activity park from Finland, delivering a unique experience of joyful play that excites and unites people all over the world, no matter their age or fitness level. Located in Avenue K @ KLCC, the 40,000 sqf site features 3 main areas - Adventure Area, Game Arena and Freestyle Hall - with over 25 fun and exciting activities waiting for you and your families to explore.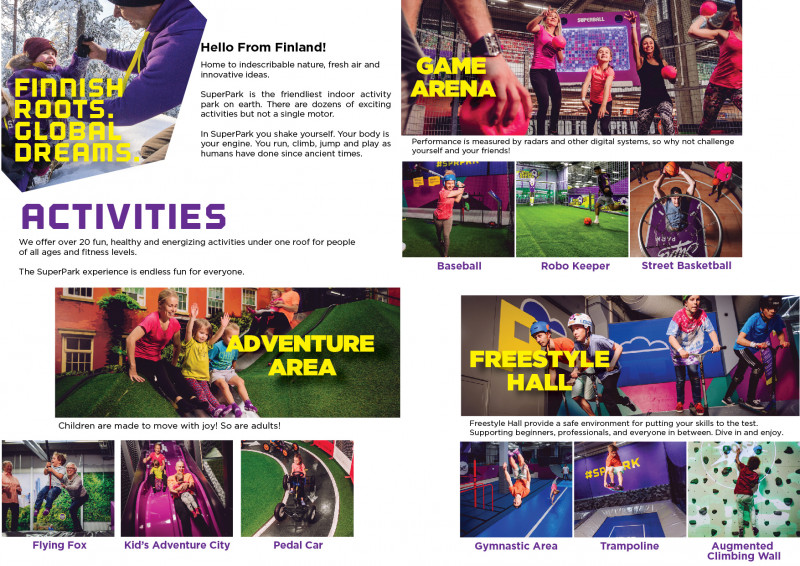 Guest Policy
Child aged below 3 years old is entitled for free admission. Identification Card/NRIC/Passport is required to be present during admission for verification.
The ticket price offered is applicable for child (3 years old and above) and adults.
Terms & Conditions
Good To Know
It is compulsory to wear SuperPark branded grip socks in the park area at all times. The grip socks is chargeable at RM5 per pair, and is not included in the admission ticket price.
Outside food and beverages is strictly not allowed in all SuperPark.
All SuperPark premises are designated as a non-smoking area (inclusive of electronic smoking device).
Helmets, skateboards, scooters, safety pads, baseball bats and balls etc can be borrowed and are covered by ticket prices.
Customers must fill in waiver form prior to visiting date at our website (click here)