Programme Itinerary
Please note: The itinerary is for reference only and is subject to changes in accordance to local requirements
Kokol Hill Elf Day Trip (Half Day Tour)
(Session A: 0800-1130)
(Session B: 1200-1430)
Kokol Hill Elf + Mengkabong Fireflies Day Trip
(Whole Day Trip 1330-2000)
Kokol Paragliding Day Trip
(Half Day Trip 1000-1200)
Kokol ATV Day Trip
(Half Day Trip 1100-1300)
Kokol Paragliding + ATV Day Trip
(Half Day Trip 1000-1300)
Looking for something a little more exciting than shopping and beach holiday in Sabah?
A popular spiritual getaway among churches in Sabah, Kokol Hill also offers Paragliding and ATV
Unleash your wild side and drive an ATV while exploring Kota Kinabalu
Ignite your wanderlust as try paragliding at Kokol Hill in Menggatal
Don't miss a chance to enjoy nature activities such as birdwatching in a cooling environment
Take a break at the Sunset Catcher area and enjoy the view in any of the nest-like day beds!
Kokol Hill is a favourite place for locals around Kota Kinabalu to relax and enjoy the wonderful scenery of Kota Kinabalu city. Kokol Hill is located at Menggatal and because of it's strategic location, Kokol Hill offers Sunrise view of Mount Kinabalu and Sunset view overlooking the city. It took only 45 minutes drive from Kota Kinabalu city center and you will be surrounded by nature and fresh cool air. Perched above 800 meters high, this hilly retreat overlooks the city, sea, islands of Tunku Abdul Rahman Marine Park, Sepanggar Bay and other elements along the western coastline. Over the years, Resorts, restaurant, and guesthouse opening around Kokol Hill area offering rooms and foods for visiting guest with the amazing view of Kota Kinabalu City.
the amazing view of Kota Kinabalu City.
Kokol Hill Elf
The latest attraction at Kokol Hill. Kokol Elf offers instagrammable perfect photo shot with Kota Kinabalu city as the background. It is a piece of paradise on earth in Kota Kinabalu, Sabah. This region is known for its beautiful beaches. It is also rich for its culture, rainforest and coral reefs. The Kokol Elf will surely add the attractions' list in Sabah Malaysia.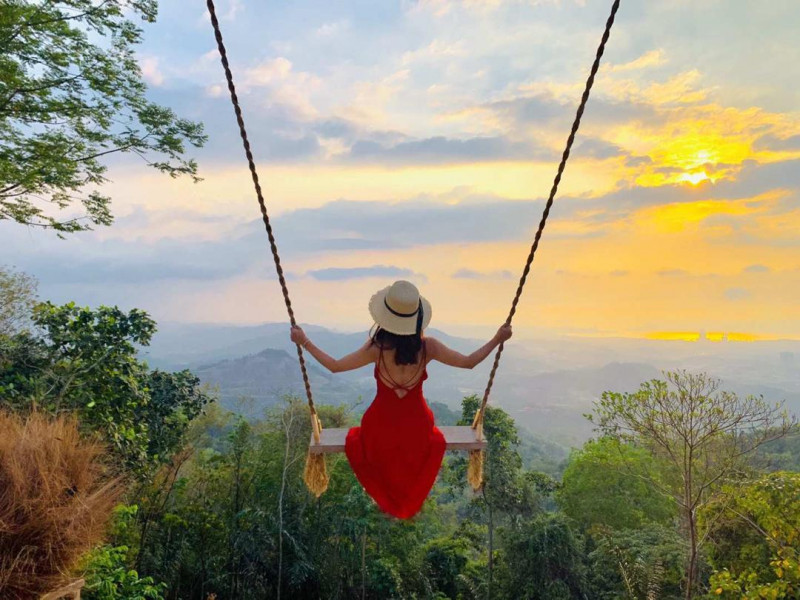 ✔Mega Swing
✔The City Circle
✔The Bear's Pillow Hut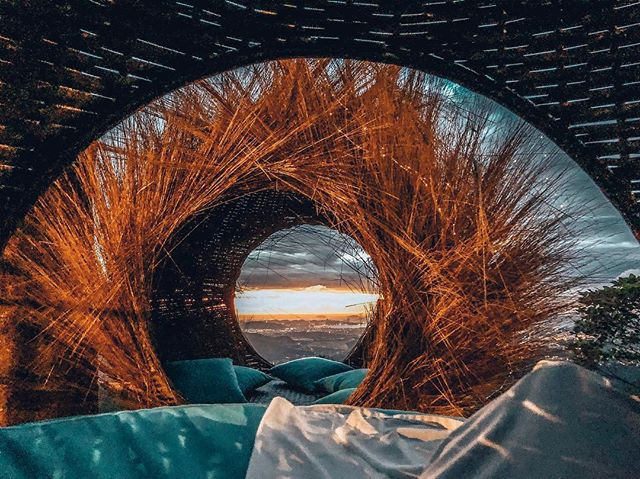 ✔Big Bird Nest
✔ The Sunset Catcher area
Mengkabong Fireflies
River cruise at Mangrove, appreciating the importance of Mangroves and also chance to capture beautiful sunset view, and be mesmerized by the fireflies.
Paragliding
At a height of about 800 Meters and cooling temperature of 24°C, Kokol Hill is fast becoming the favorite getaway place of KK people to escape the hot weather. Besides, Kokol Hill is one of the best spots to see sunset and panoramic view of KK.
ATV
Ride an ATV and have a fun-filled day on your upcoming visit to Kota Kinabalu!
To top off this exciting activity, you'll also be transported to and from your hotel for a hassle-free day!
Terms & Conditions
All published prices are subject to change without prior notice.
Guest Policy
Children aged 0-3 are FREE of charge (FOC).
For private tour request, it is subject to availability and subject to additional charges.
All tour participants are advised to purchase their own accident and general liability insurance for their travel duration so as to protect their travel plan.
We act as the ground handling operator for hotels, transport carriers, passenger boats, airlines, tourist office and all other contractors (generally termed as Agent) and as such, shall not be held responsible for any irregularity, delay, loss, damage, accident, changes of airplane schedules, strikes, political or civil commotion etc...caused by or arising from circumstances beyond our control.
We reserve the right to cancels or postpone the tours if weather conditions do not permit for the safety and comfort of the guest.
For security reasons, all guests MUST fill up and sign the liability release forms provided before starting the tour.
Paragliding Policy
The weight not over than 79kg, 80-100kg subject to surcharge RM50/PAX.
Aged 0-9 years is not suitable to join this activity. 10 years and above are acceptable.
Please ensure guest to wear shoe and long pants during this activity and do not bring handbag/bag pack during paragliding (can put inside van).
Please make sure to sign the liability form before paragliding.
ATV Policy
The weight not over than 100kg for ATV single and not over 100kg for 2person for ATV Double.
Aged 3 years and above can join this activity.
Please ensure guest to wear shoe and long pants during this activity and do not bring handbag/bag pack during ATV ativities (can put inside van).
Please make sure to sign the liability form before ATV activities.
Cancellation or No Show
100% Cancellation fee will be imposed for any "last minute cancellation", "last minute changes" or "no show" on the day of the tour.
Good To Know
All the above rates are quoted according to SIC (seat in coach) and is excluding 6% Sales & Service Tax (SST).
The above Tours starts with a minimum of 2 person.
Chinese new year peak surcharge

RM20/PAX

.
Surcharged

RM25/PAX

is applied for Outskirt Hotel Such as Nexus, Rasa Ria, Pan Hotel, Lintas Platinum & ETC.
Your punctuality is greatly appreciated.
Guests are advised to take good care of your own belongings at all times and NOT to bring large amount of cash when on island trips.
Safety and time management is our top priority because we are dealing with commuting people in an environment highly influence by the weather.
Kindly listen to our guides at all times.
For guest with heart problems, kindly ensure that you have a letter from a certified medical doctor verifying that you are fit to travel.
Notification must be made known to us before you do your booking.
Insiders' Tips
Bring a light jacket or sweater as the weather can get very chilly.
The Kokol Farmstay is an ideal accommodation for a large group like a school trip as the rates are negotiable.
Not all of the hiking trails are equal in difficulty. Do not go on a trail by yourself.
To get a better view of Kota Kinabalu city, you can also pay an additional RM10 to enter Kokol Haven Resort and enjoy the view from there.