See Kuala Lumpur's mesmerizing landscapes from up high as you head to the observation deck of KL Tower, the 7th tallest freestanding tower in the world that rises 421 meters above ground level. Enjoy spectacular panoramic views of the city and its notorious skyscrapers. KL Tower's Observation Deck offers unobstructed 360-degree views of Kuala Lumpur and is, without doubt, the best spot in town for taking great photos. Get your entrance tickets early and don't waste any time in long lines. Head right to the top of Malaysia's famous skyscraper and watch the city unfold before your eyes. Choose from the indoor Observation Deck, the outdoor Sky Deck or, if you dare, the completely glass Sky Box which extends on a ledge from the Sky Deck!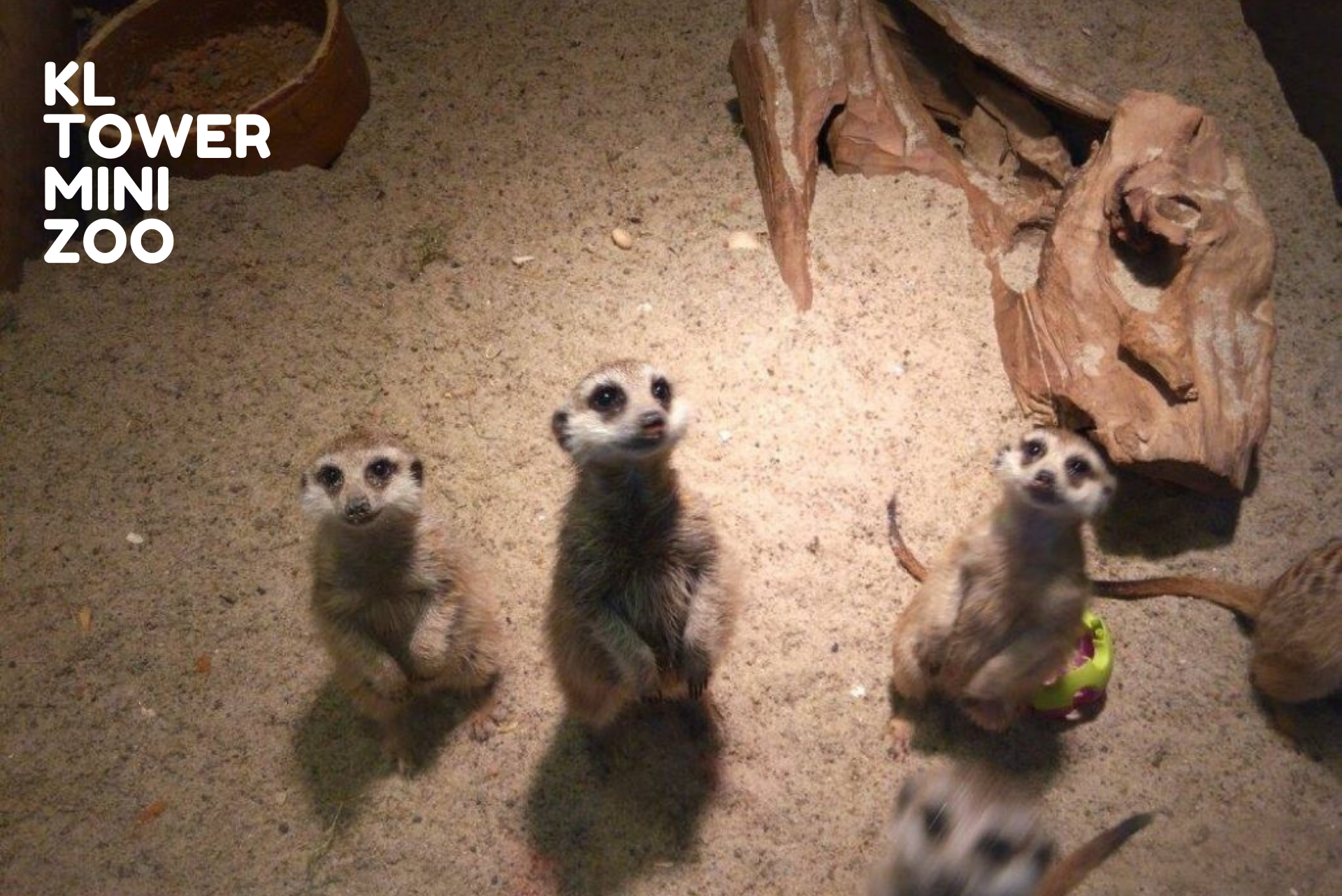 A wide range of exotic animals can be found here, ranging from massive python, cheeky squirrel monkeys to the cuddly rabbits. Snap a memorable photo with the beautiful and colorful parrots. A fun place for kids and families.
Blue Coral Aquarium officially opened to public on 1st December 2012. It features various exotic sea creatures such as Spotted Cardinalfish, Fire Clownfish, Percula Clownfish, Skunk Clownfish, Baby White Tip Reef Sharks, Carpet Anemones, Sand Anemones, beautiful Pufferfish and other sea star species.
One of the latest attractions at KL Tower is KL Tower Upside Down House. It was built with the concept of 'Cottage House', with an antique 'Morris 1974' hung upside down at the entrance. It provides a new experience where not only the house, but all the furniture in the house are upside down.
Visit Menara Kuala Lumpur's XD Theatre with true 6D Motion Simulated Thrill Ride which includes fast motion seating, 2G's acceleration, interactive lighting and breathtaking wind effects. Be prepared with an out of this world experience without having to leave the earth.
Guest Policy
Good to Know
Due to safety reasons, personal bags are not allowed on the Sky Deck, only items within 16in x 16in x 8in are allowed
For the safety of all guests, the open air Sky Deck and Sky Box will not be open in case of inclement weather. You can call hotline number +603 2020 5444 (open from 9:00am-6:00pm, daily) to check if the Sky Deck is open prior to your visit.
There will be no refunds made for vouchers already redeemed.
Please note: The ticket is only valid on the date that you select during checkout.