Celebrate CNY with new promo code, Valid till 31 January 2020
CNY6 - 6% off (capped at RM18) on minimum purchase of RM128.
CNY7 - 7% off (capped at RM28) on minimum purchase of RM288
CNY8 - 8% off (capped at RM38) on minimum purchase of RM388
*Limit to one use per user
Operating Hours
About Us
DARK MANSION, proudly presents itself as the FIRST Glow-In-The-Dark Museum in Malaysia. The Dark Mansion appears to be one of the trendiest modern art museums as it integrates technology with arts, which then makes it a new MUST-VISIT spot in Penang. Taking one step beyond the existing 3D art painting techniques, Dark Mansion presents a new dimension of 3D art by incorporating the amazing glow-in-the-dark effect into the 3D paintings and artworks. The artists applied special painting materials along with special light settings to produce brilliant glowing effect and astonishing "day-to-night" transition. Visitors could enjoy and interact with the 3D painting and artworks in two different lighting effects - daylight and black light.
Terms & Conditions
All published prices are subject to change without prior notice.
Rates are inclusive 6% Service Tax.
Tickets are valid for one time entry only.
Guest Policy
Children aged 3 and below free of charge.
Guests aged 13 and above are considered Adults ; between aged 4 - 12 are entitled to purchase Child rate ; Guests aged 60 and above are considered Senior Citizen.
Good To Know
Spread your wings and fly!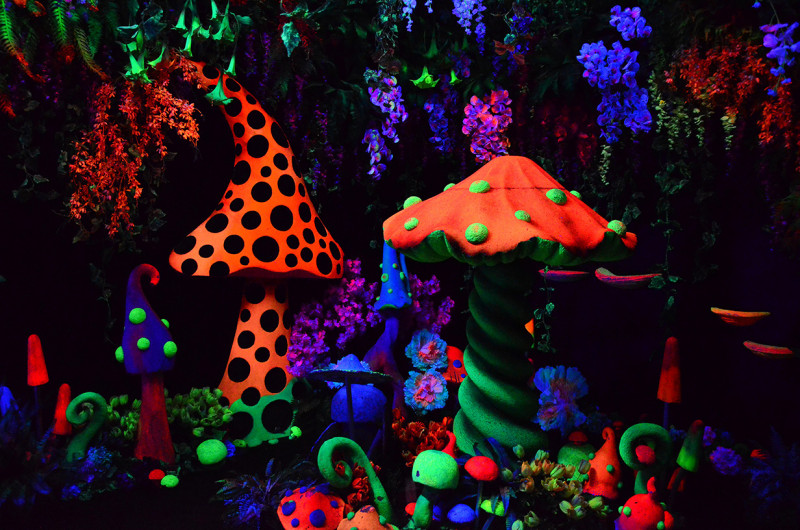 Glow in the dark mushrooms. Be careful not to eat them!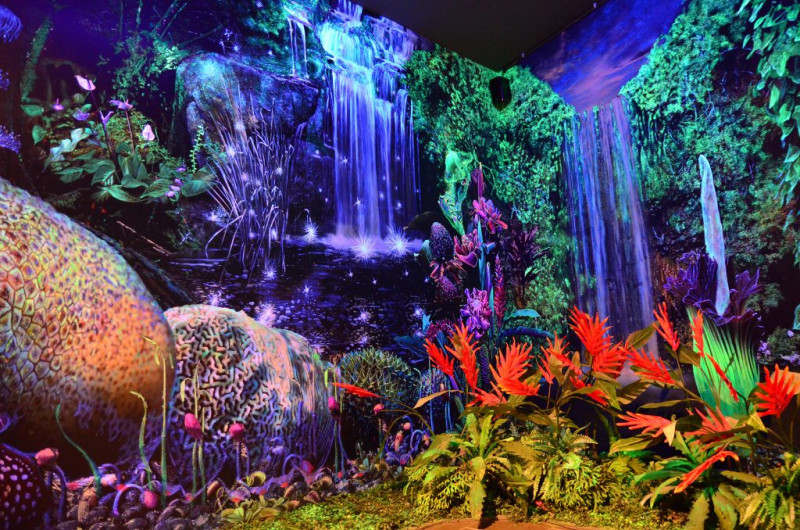 Colourful and mysterious foliage.