[Holiday Getaway!] Awana SkyWay Gondola Cable Car in Genting Highlands (QR Code Direct Entry) - CLICK HERE
Operation hours
Say hello to Southeast Asia's most anticipated theme park - Genting SkyWorlds! Packed with 9 uniquely themed worlds, Genting SkyWorlds Theme Park spans across 26 acres with 26 rides and attractions suitable for everyone in the family.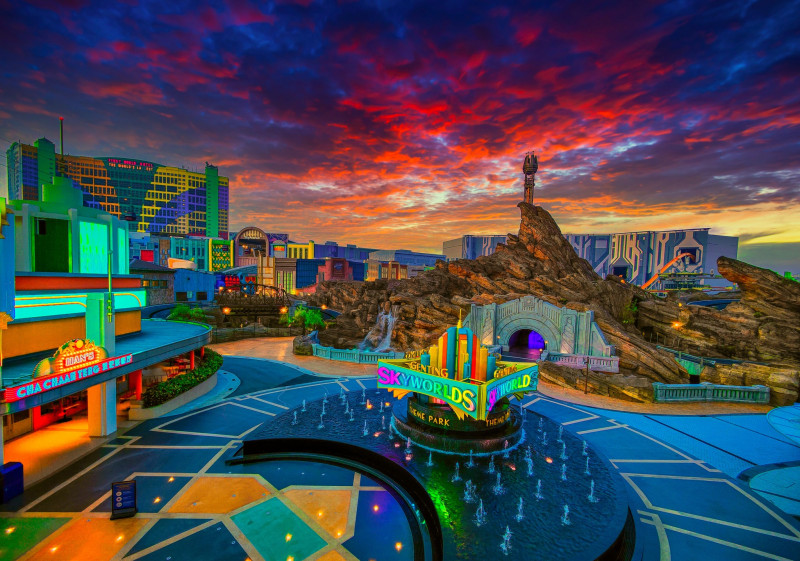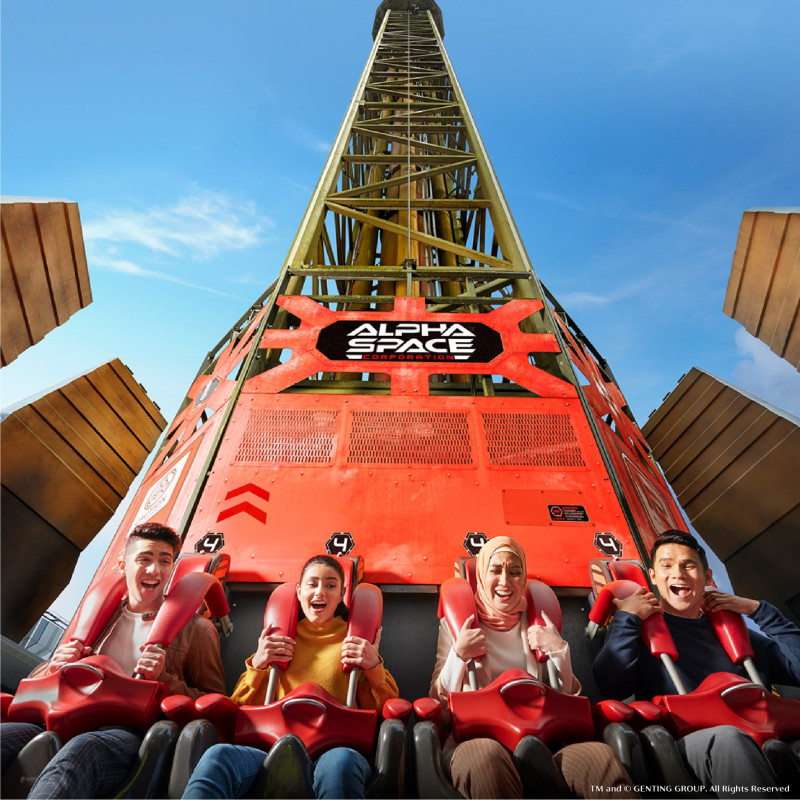 Terms and Conditions
Subject to rides availability on that day
Tickets rate are inclusive of entertainment tax.
Non-refundable and non-cancellation once ticket is issued.
Park Guide Download (Download Here)
Customer is only able to book the VQ Reservation once they link their admission ticket into Genting SkyWorlds App on their visit date.
For customer that do not download the Genting SkyWorlds App, they MUST retain their admission ticket for re-entry to the park.
Schedule maintenance – updated as of 11 MAY 2023
Height Requirement and Restrictions
Rainy day guarantee of Genting SkyWorlds
If there is inclement weather between 11am – 2:59pm during your visit, our Rainy Day Guarantee will be activated, offering you a FREE return visit ticket to be used on your next visit.
If inclement weather occurs between 3pm – 4:59pm instead, you will receive a discount of 50% off on your return visit ticket.*
*Offer is valid 12 months from the date of initial visit.
Getting Here
By Awana Skyway
Awana SkyWay - your highway through the clouds, offers one of the most scenic modes of transportation to Genting SkyWorlds. Along the 10-minute cable car ride that takes you all the way to the peak of Resorts World Genting, you will be greeted by the cool and fresh highland breeze and the majestic view of a 100-million-year-old rainforest. You can also get off at Chin Swee Station and explore the beautiful Chin Swee Caves Temple and its magnificent surrounding. And when you arrive at SkyAvenue Station, a spectacular bird's eye view of Genting SkyWorlds awaits you!
Once you are at SkyAvenue mall, all you have to do is following the wayfinding directions to get to the main entrance of Genting SkyWorlds. For the best experience, start your journey from the majestic Studio Plaza!
By Car
Waze for Genting SkyWorlds Theme Park. The theme park is about 1-hour drive from Kuala Lumpur. Once you have arrived in Resorts World Genting, follow the wayfinding signage to SkyAvenue Parking Bay. Once you have arrived in SkyAvenue, please follow the mall signage to access to Genting SkyWorlds' main entrance.