About Us
"Quack, quack, quack; quack, quack, quack!" This is the default calling that one would hear 24/7 at Trong Leisure Farm & Resort in Perak. This is because the farm is home to thousands of ducks! Trong Leisure Farm & Resort began life as one of the few duck farms in the area more than twenty years ago.Over these two decades, more than 60,000 ducks have been reared. Despite this huge number, these ducks are all of one breed only, the Peking species.
The reason being different species of ducks require a specific breeding method and programme. Moreover, Peking is the species of choice of the Singaporean importer.Duck eggs hatch after one month of incubation. When the eggs are hatched, the age of ducklings is counted by days. Did you know that for the first two weeks, ducklings are not allowed to enter the water? While duck feathers are popular to be used in making luxurious pillows and duvets, duck meat requires sixty days to become tender and ready to be cooked and eaten. Some of the best methods to prepare duck as food is to grill, roast or stew.
Room Types
Standard Room (Superior Queen Bed For 2 pax) (5 units)




Superior Room (Superior King Bed / 2 Single Bed For 2 Pax) (4 units)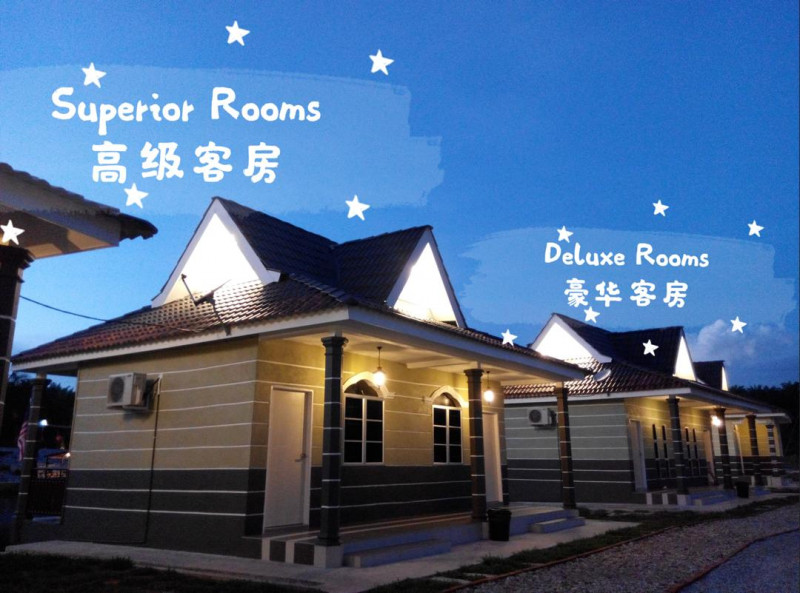 Deluxe Room (Superior Kind Bed For 2 pax) (2 units)



Family Room (Superior King Bed & Queen Bed For 4 Pax) (1 unit)







Term and Conditions
Check in: 2pm ; Check out: 12 pm
Extension of stay beyond 5 pm is subjected to full time rate.

No cancellation or refund can be made once confirmed.

Surcharge will be applied on

Weekend, Eve of Public Holiday, Public Holiday, School Holiday and Peak Season.

Room is subject to availability.

KTV is subject to availability first come first serve basis.